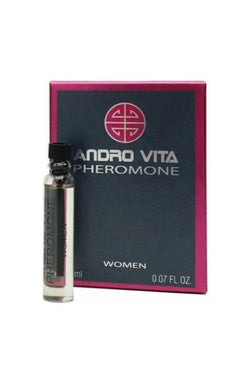 Pheromone Perfume For Her
Ladies, unleash your inner vixen and place your crush under your spell!
Andro Vita Pheromone is formulated from top quality synthetic fragrances which create an amazing effect on the opposite sex.
Splash some drops of this irresistible pheromone on your body and experience the magic. Designed to enhance your personal charms!